Learn new skills, grow and network globally. 
Stuck in your comfort zone?  Want to learn something new? Join Round Table and you'll discover real opportunities to develop new skills.
As a member of Round Table, you will be exposed to a range of people, from all types of backgrounds, with a wide variety of skills.
Broaden your horizons, and you'll find yourself doing all sorts of things you wouldn't normally experience.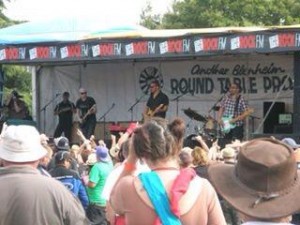 Working on a business idea and needing a sounding board?
Our global family of clubs are a fingertip away, offering guidance and real world knowledge. Round Tablers across the world have been there and done that, truly a trusted network of contacts.
Planning a community event or project can be a great way of learning new skills.  From dealing with the local planning authority, police, health and safety or just learning how to delegate responsibilities to other team members, getting involved with Table offers the chance to grow.
Try getting up in front of a room of other Tablers to deliver a talk, budgeting a project or even setting up a press release.  These are all skills that will come in handy in your career and enhance your life. Because Tablers come from all backgrounds, each club will have members that are experts in different fields, from the man who can use an excavator to the person who is the computer wizard; that's what makes our clubs special places to be.
A little effort can be very rewarding and giving back feels good.